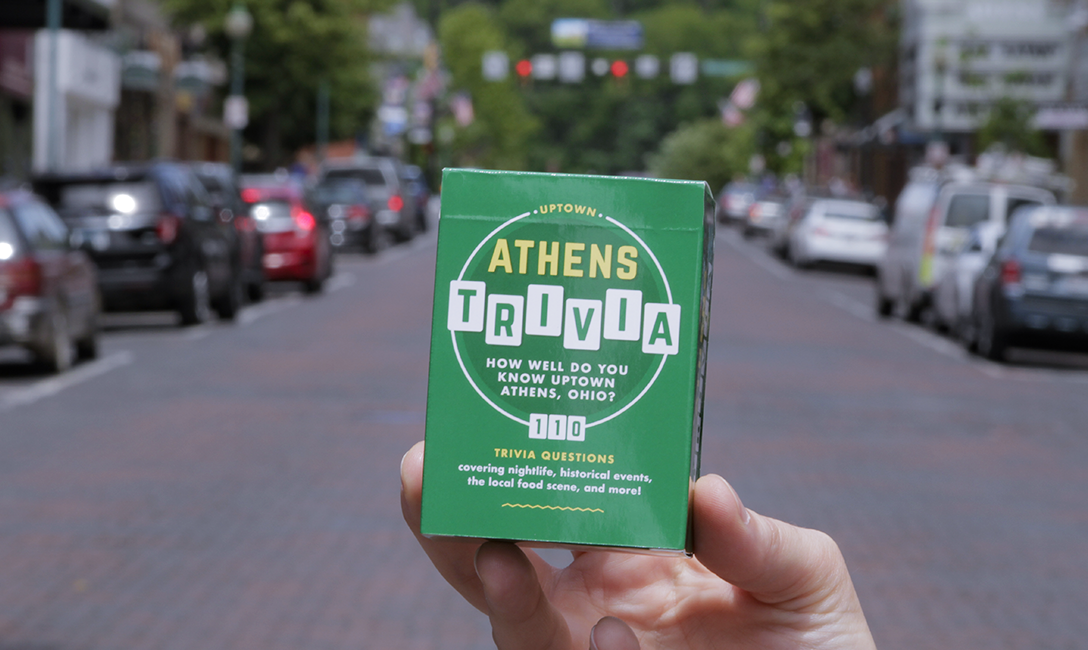 UPTOWN ATHENS TRIVIA DECK
$24 + FREE SHIPPING
Does it get any better than 110 trivia cards all about Uptown Athens, Ohio?

The deck is cross-generational containing questions about current and past Uptown establishments and happenings. Think Tony's Tavern, The Greenery, Uptown festivals and riots, Passion Works Studio, O'Betty's Red Hot, and more…
Go Bobcats!

HOW WELL DO YOU KNOW UPTOWN ATHENS, OHIO?

Deck not affiliated with Ohio University. All Athens deck orders ship within 2 business days.