THE UNIVERSITY DISTRICT TRIVIA DECK
120 trivia questions about the Ohio State University campus experience. Questions cover nightlife, historical events, the campus food scene, and more.
Click over to our Kickstarter Campaign OR you can also pre-order on our site by clicking the button below.

**More than 200 Bobcats pre-ordered the Uptown Athens Trivia Deck in the first 2 weeks of availability. Let's see what Buckeye Nation can do!

Two Ways To Pre-Order: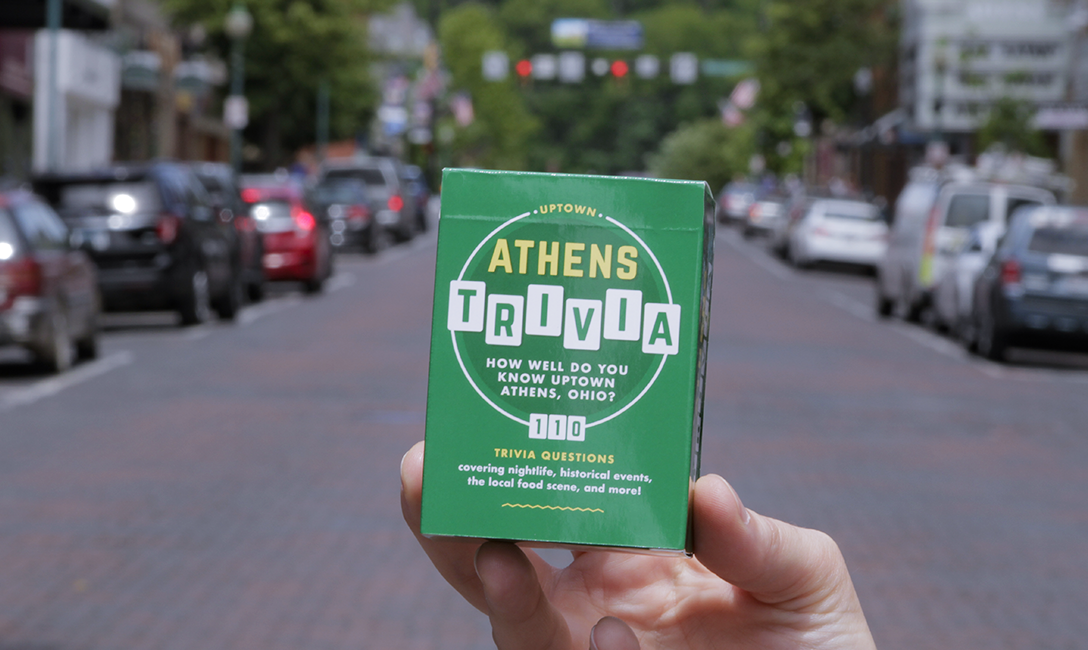 UPTOWN ATHENS TRIVIA DECK
$24 + FREE SHIPPING
Does it get any better than 110 trivia cards all about Uptown Athens, Ohio?

The deck is cross-generational containing questions about current and past Uptown establishments and happenings. Think Tony's Tavern, The Greenery, Uptown festivals and riots, Passion Works Studio, O'Betty's Red Hot, and more…

HOW WELL DO YOU KNOW UPTOWN ATHENS, OHIO?

Deck not affiliated with Ohio University. All Athens deck orders ship within 2 business days.